Worklete is in the news again! Fast Company, a progressive business media brand, published an article about Worklete this morning. Our Founders, Ben Kanner and John Leo Post chatted with Fast Company writer John Converse Townsend about workplace injuries, the Worklete platform and more.
The article,"This app's video lifting lessons keep blue-collar workforces strong," featured on the homepage of the site, does a wonderful job examining the rampant problem of workplace injuries, and what Worklete is doing to prevent them.
"Kanner's company, which launched commercially at the end of 2015, has been providing a form of preventative medicine for the workers who keep America humming, and cost reduction for companies, including Penske Logistics and Nestlé Waters. Worklete trains workforces to move in better, smarter, and safer ways, whether that's teaching the proper driving posture when operating a forklift or the best technique for lifting a five-gallon water jug."
Fast Company is largely focused around innovation in technology, so it is not surprising that they took an in-depth look at our platform before writing the article.
"Today, 20,000 frontline workers use the smartphone app, which runs each employee through 10 two-week training modules. The first week of each module is centered around movement "basics," with photo- and video-based lessons followed by short quizzes. The total time commitment is about five minutes per week"
"Companies are good at reporting injuries, but they don't have leading indicators about where injuries will occur. Our platform gives them clear reporting and visibility and insights into how teams are performing," Post tells Fast Company during a product demo."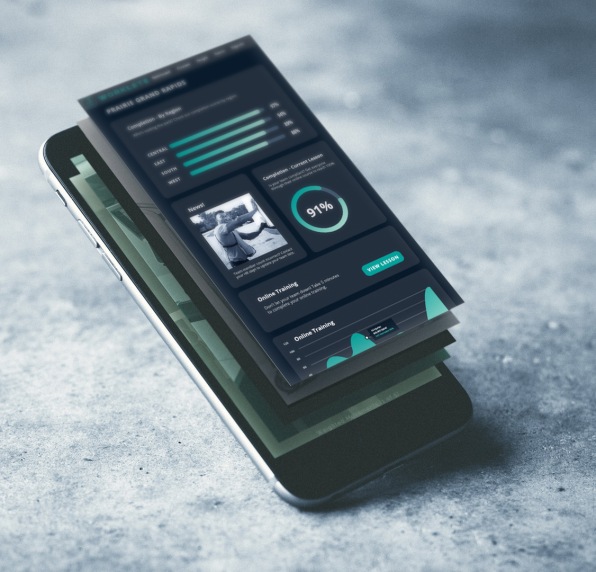 If you've made it this far in this blog post, you should really just go read the article. It's thorough, well-written, and only takes 4 minutes to read. What are you waiting for?